Travel Tip of The Week: 5 Travel Fashion Accessories to Make a Style Statement on The Go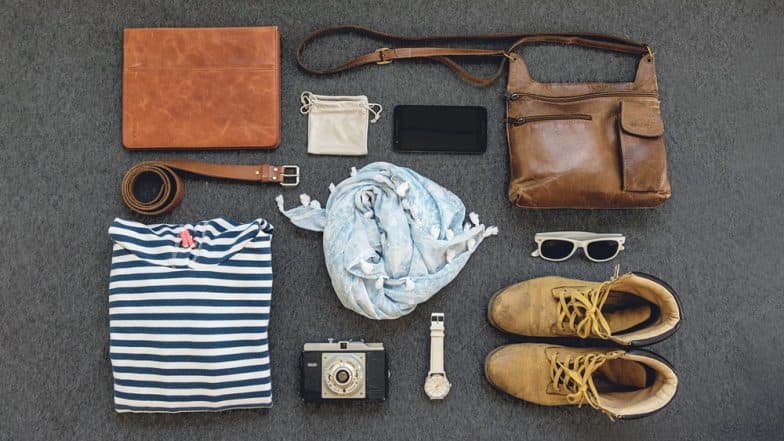 There is a certain amount of excitement that fills you up when you are packing for a trip. But sometimes this sense of elation also makes you forget some basic things in your bag. With a hurry to pack all things up, you sort out your clothes, inner-wear, extra pair of shoes etc and often keep the last minutes for your accessories. If you are very clear about clicking lovely pictures for your social media profile, you also need to keep your style statement in mind while you pack. But it's not just the clothes. Something, your accessories can amp up your style quotient as you venture out on an exploration. If you are among the stylish travellers or want to take beautiful travel pictures like some influencers do, make a good choice with your accessories. We give you a list of 5 items which can add the style in your travel diary!
5 Must-Have Accessories to Make a Style Statement While Your Travel
Sunglasses: Glares are one of the most important accessories that one needs to carry irrespective of the place they go. You can choose among the various colours and shapes that are available. Classic black shades also work well for some. But you can always experiment with colours. Go for bright-coloured tinted glasses in different shapes. Try carrying more than one pair of glares on a trip.
Denim Jacket: If you are a fan of denim, then you know you can't leave for a trip without your favourite jacket. Denim jackets go well on dresses as well as on a plain shirt. Adding a layer of denim will not just keep you warm but also add to your look for the day. Wear it on your shoulders or just tie it around your waist, style it according to your need.
Scarf: Scarf is another underrated travel accessory, which can work wonderfully if you want to make for a stylish appearance. Choose vibrant and multi-coloured scarfs as opposed to one solid colour. You can drape a scarf around your neck or just use it as a hair-band. There are numerous ways you can wear a simple scarf stylishly. Watch a few tricks and practice them, so that while you step out in style, your scarf is making heads turn!
Handbag: Not too big, not too small, a medium-sized handbag that can almost fit it all! Take some time to shop for a handbag, but pick one that will stand out and also has some space to occupy your other accessories. Your handbag can also make quite an impression about you and if you have observed enough travel pictures, its one of the best props for you.
Shoes: Invest in a good pair of shoes. We tend to neglect our footwear unless we are heading for a trek. But while you travel, get a good pair of trendy and comfortable shoes, over the regular sandals and chappals. Because shoes also protect your feet from the weather conditions. You need not worry about the tan lines on your feet. You can opt for printed shoes or solid coloured ones. Do not underestimate how stylish your feet can be in a good pair of shoes.
These are some of the travel accessories that you need to keep in mind if you are aiming to make a style statement on the go. You might have to take extra time out on picking each of these up but once you have it ready, go ahead, make head turns as you travel in style.
["source=latestly"]